THE DAVIS ISLANDS NEWSLETTER
Welcome to the August issue of The Islands View newsletter. While many of us begin to prepare for back to school, there are a few important items to be aware of for the fall season. In particular, the City's FY 2018 proposed budget with potential tax increase has been released for public comment. Additionally and most importantly their are volunteer opportunities on the Islands as well as a chance for your voice to be heard on important community issues. Have a great month and we will see you around the Islands.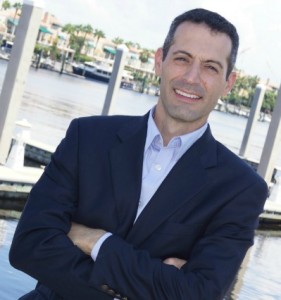 ISLANDS NEWS
Yell from the Mountain Tops!
Over the last year there has been more vocal discussions on ways to improve our Islands community; from security to speeding, etc.
What you might not realize is that to get improvements it involves a concentrated effort from individuals in our community. In fact, this effort occurs throughout the year by volunteers of the Davis Islands Civic Association (DICA).
From DICA's Traffic Calming committee to its community enhancement projects,the Civic Association and its volunteer board; reviews, plans and executes initiatives to make our community the best neighborhood in Tampa. To this end I would like to make a call out to ever residence that your input, energy and/or time is needed to keep our community moving forward. I encourage you to find ways to get involved in areas that interest you by reaching out to the Davis Islands Civic Association. I am certain this group would enjoy engaging you in existing and future initiatives. Attend the next Civic Association meeting tonight August 1st at 7pm at the Sandra Freedman Tennis Complex
You can also reach out by emailing the current president Leslie Stein [email protected]
YOUR 5 MINUTES ARE UP!

You may have heard but at this point the 5 minute signs in the City of Tampa are no longer being enforced by the City.  A few months back the Tampa City council voted to amend language crafted back in 1989 that allowed for the 5 minute signs.  This being said there is continued discussion within the City on potential future adjustments to the code regarding 5 minute parking.
IT'S ALL ABOUT THE MONEY

The Mayor's proposed budget has been released for FY 2018. This budget includes both the operational and capital expenditures for the City of Tampa. Below are the proposed capital projects for Davis Islands. The details of the entire budget can be downloaded on the City's website here
DAVIS ISLANDS CAPITAL PROJECTS
Davis Islands Pumping Station Force Main Replacement ($1,120,000)
Davis Islands Water Main Replacement ($4,278,600)
Davis Islands Seaplane Basin Park Dock Improvements ($25,000)
project provides for the Engineering Services for Davis Islands Seaplane Basin Park Dock Improvements to include preparation of permit and construction documents, permitting, and construction support services.
Davis Island Seawall Davis Island Seawall Near Tampa General Hospital ($183,000)
This project provides for repairs to the seawall at Davis Island near Tampa General Hospital between bridge ramps. Work includes spall and crack repair, replacement of damaged tie rods and installation of rip-rap to prevent erosion
The next public hearings on the proposed FY 2018 budget and tax rate increase will be held at Old City Hall 315 E Kennedy Blvd (5pm Sept 13th and 5pm Sept 26th)
Davis Islands Welcome Packet
If you are new to Davis Islands this month I encourage you to download our updated New Resident Packet.  This will give you great information on the Islands History, Islands Business Directory and Common Contact numbers for our great amenities.

NEXTDOOR.COM – Davis Islands
Are you interested in staying updated on Islands activity, events and safety?  Then I encourage you join over 1,700+ islands residents at Nextdoor.com.  Register for free @ Nextdoor.com/DavisIslands  Also if you are already a member please invite one other person and remember this is just for Davis Islands residents.
Next Davis Islands Civic Board Meeting

The next meeting of the DI Civic Association will be held Tuesday August 1st at the Sandra Freedman Tennis Complex, starting at 7:30pm. This month only if you get there at 7pm there will be open discussion on issues pertaining to golf carts on the Islands.
DAVIS ISLANDS LAND DEVELOPMENT & ZONING ACTIVITY

We thought it would be helpful to keep residents updated on requests made to the City of Tampa for zoning, variance or design changes for properties on the Islands. Each month the City of Tampa publishes these filings for all City of Tampa residents, it is called the C.A.R.E. S Newsletter. Details on the filings can be found by logging into the City of Tampa Online Portal This months requests are as follows:
Design Exception
none
Variance Review Board
VRB-17-01: 238 E Davis Blvd – Reduce Setback – 8/8/2017 @6:30pm
VRB-17-89: 128 E Davis Blvd – Reduce Front setback and parking spaces – 8/8/2017 @6:30pm
VRB-17-100: 475 W Davis Blvd – Reduce rear yard setback for pool – 8/8/2017 @6:30pm
OUR MARKET ACTIVITY

481 SEVERN AVE
  | DAVIS ISLANDS-  
AVAILABLE
Build your Islands Dream home on this oversized lot with 95 feet of frontage and depth of 126 feet . The size and future building potential of this lot is unparalleled to existing land on the market.  For more information
click

Opportunity to build TWO single-family dream homes on the waterfront community of Davis Islands.  This double lot has 100 feet of frontage with an RS-50 zoning designation.  For more information
click

480 W DAVIS BLVD
  | DAVIS ISLANDS- 
SOLD

484 BOSPHOROUS AVE |  DAVIS ISLANDS – UNDER CONTRACT
This Davis Islands home just hit the market.  This 3 bedroom/ 2 bath home sits on a 16,000+ sq ft lot and has been well matinained, an excellent opportunity to invest in Islands living.
---
CONSIDERING THE SALE OF YOUR ISLANDS HOME?
GET TO MARKET FIRST WHILE PRICES ARE STRONG!
call (813) 391-9240 or