THE DAVIS ISLANDS NEWSLETTER
Greetings and welcome to the May issue of the Islands View newsletter.
This month there are two events worth participating in.  The first is occurring nearby at Curtis Hixon park and the second is at Peter O. Knight Airport.
A special thanks to Islands residents who work so hard to keep our community clean. The Coastal Cleanup was a success!
Hope everyone has a great May and we will see you around the Islands!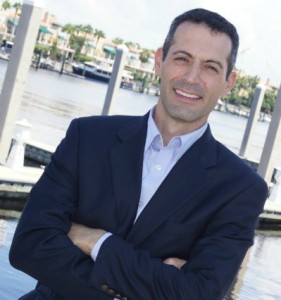 ISLANDS NEWS
The DI Village will be in Bloom Soon!
The word on the street is that a florist will take residence at the space previously occupied by Serendipity.  At this point the details are very limited so stay tuned for more!

Davis Islands Cleanup
Thank you to the wonderful groups and volunteers who offered up their cleaning services on April 28th to help keep our islands clean.  As always thank you to Dan Lavender who always comes through w/ Dunkin' Donuts & coffee!
A very special thank you to Tanya and TJ King who are responsible for organizing and coordinating this entire event multiple times each year.
 May Events

Riverfest 2018
 – The 4th Annual Riverfest will be held May 4th & May 5th along the Tampa Rivewalk.  Additionally, it was just announced that a Tampa Bay Lightning watch party Game 4 will be held at Curtis Hixon park as part of the festivities.  For more information visit 
Riverfest 2018

Cars and Coffee on Davis Islands:
 Join the Dupont Registry as they host the 2nd Annual Cars and Coffee at Peter O'Knight airport on Davis Islands May 19th from 7AM to 10AM.  For more information visit 
Dupoint Registry Cars and Coffee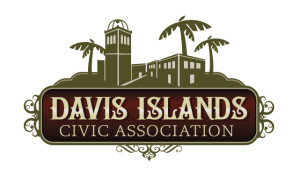 Resident Social (Davis Islands Civic Assoc.) – Join the Davis Islands Civic Associations as they host their resident social on May 16th from 4:30 to 6:30 pm at Islands Cantina.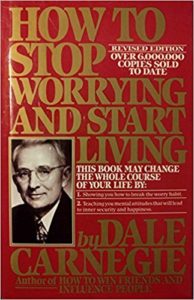 This month one of the books I pulled off my shelf is quite possibly in my list of top three favorite books.  "How to Stop Worrying and Start Living" by Dale Carnegie.
Today, we unfortunately hear stories about people and particularly young folks that are having a hard time coping with the challenges life presents. While this book is not a cure all it certainly gives practical techniques as well as thought provoking statements that help to expel the fear we might feel. Fear that at times can hold us back.
After reading this book I encourage you to pass it along to someone who might be going through a trial, low self confidence or fear of the unknown.
Davis Islands Welcome Packet
If you are new to Davis Islands this month I encourage you to download our updated New Resident Packet.  This will give you great information on the Islands History, Islands Business Directory and Common Contact numbers for our great amenities.

NEXTDOOR.COM – Davis Islands
Are you interested in staying updated on Islands activity, events and safety?  Then I encourage you join over 2,294 islands residents at Nextdoor.com.  Register for free @ Nextdoor.com/DavisIslands  Also if you are already a member please invite one other person and remember this is just for Davis Islands residents.

Next Davis Islands Civic Board Meeting   
The next meeting of the DI Civic Association will be held Tuesday May 1st at the Sandra Freedman Tennis Complex, starting at 7pm.
DAVIS ISLANDS LAND DEVELOPMENT & ZONING ACTIVITY

We thought it would be helpful to keep residents updated on requests made to the City of Tampa for zoning, variance or design changes for properties on the Islands. Each month the City of Tampa publishes these filings for all City of Tampa residents, it is called the C.A.R.E. S Newsletter. Details on the filings can be found by logging into the City of Tampa Online Portal This months requests are as follows:
Design Exceptions
DE 2-18-36:  804 S Davis Blvd – Reduced side setback from 7 to 6.8 on west side based off where foundation was built
OUR MARKET ACTIVITY
This residence was designed and built by luxury Islands builder Homeworks and the home has EVERYTHING you should expect in a luxury home. This property has 4 Beds, 3.5 Baths, 2,900+ sq ft, 2 Car Garage and a Pool.  
Click
  for more details
Live the urban lifestyle in this New Orleans inspired 2 Bed/ 2 Bath Davis Islands Condo.  With granite counter tops, wood cabinets and one block from the DI Village this is an excellent opportunity for Islands Living.  
Click
  for more details