THE DAVIS ISLANDS VIEW NEWSLETTER
Welcome to the August issue of the Islands View newsletter. Summer has flown by and with school right around the corner it is a great time to get a few events on your calendar. Take a look at the information below and see what interests you. I hope you enjoy this edition and have a great Back to School Month!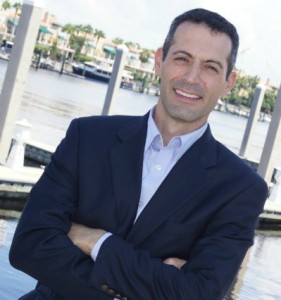 ISLANDS NEWS
Roy Jenkins Pool = Year Round Fun
The Mayor's City of Tampa 2017 budget has come out and with much enthusiasm the Roy Jenkins Pool has been identified to be open Year Round! A special thanks to the Islands residents that pushed for this to become a reality. In particular, thank you to Councilman Harry Cohen who supported this as a priority for Tampa residents.
Need a Restroom?
How many times have you been enjoying time at the DI Dog Park, Seaplane Basin or the beach and had to GO!!!!
We have a great opportunity to have restrooms installed down at Seaplane Basin Park BUT we need your help. With the 2017 budget decisions in full swing we need all hands on deck!
Send a quick email to all City Council members and the Mayor requesting their support.
Emails must be received between now and the September 7th budget hearing
The specific request is: Please support funding for restrooms at Seaplane Basin Park.
Email addresses
harry.cohen@tampagov.net (Please thank him for his support already!)
mike.suarez@tampagov.net
charlie.miranda@tampagov.net
yvonne.capin@tampagov.net
frank.reddick@tampagov.net
guido.maniscalco@tampagov.net
lisa.montelione@tampagov.net
bob.buckhorn@tampagov.net
DI Calendar of Events
September 17th (8:30am): DI Coastal Cleanup Seaplane Basin Volunteer Today
September 24th (sunset): Davis Islands Movies in the Park
October 29th (11-3) – Halloween in the Village
NEXTDOOR.COM – Davis Islands
We are now over 672 members on Nextdoor.com!  Thank you to everyone who has already joined and contributed.  Our goal is to reach 1,000 users by the end of the year.  I encourage you to Register for free@ Nextdoor.com/DavisIslands Also if you are already a member just invite one other person and remember this is just for Davis Islands residents
Next Davis Islands Civic Board Meeting

The next meeting of the DI Civic Association will be held Tuesday August 2nd at the Sandra Freedman Tennis Complex, starting at 7 pm.
DAVIS ISLANDS LAND DEVELOPMENT & ZONING ACTIVITY

We thought it would be helpful to keep residents updated on requests made to the City of Tampa for zoning, variance or design changes for properties on the Islands. Each month the City of Tampa publishes these filings for all City of Tampa residents, it is called the C.A.R.E. S Newsletter. Details on the filings can be found by logging into the City of Tampa Online Portal This months requests are as follows:
Design Exception
DE2-16-55: 40 Adalia Ave – Increase Fence Height
Special Use Cases – Alcohol Beverage Sales
AB2-16-21: 219-245 E Davis Units 233-235 – Beer, Wine & Liquor – Hearing 8/25/ 2016 @ 6pm
Rezoning Cases
REZ-16-50: 91 Davis Blvd – RM24 to PD – 8/25/ 2016 @ 6pm
OUR MARKET ACTIVITY

106 ADALIA AVE | DAVIS ISLANDS – ACTIVE
Waterfront – Deep water canal | 75 X 125 lot
Quite possible the most ideal waterfront lot on Davis Islands available for sale – Take an aerial and walking tour today

618 SUPERIOR AVE | DAVIS ISLANDS – SOLD in 8 DAYS!
3 BD | 3 BA | Plus Bonus Room | 1,878 sq ft
Perfect amount of style and space with a completely renovated interior, spacious layout and wonderful outdoor space – Details

450 W DAVIS BLVD | DAVIS ISLANDS – UNDER CONTRACT in 2 DAYS!
4 BD | 4 BA | plus bonus room & office | 2,913 sq ft| large pool
This is a fantastic pool home that has been beautifully remodeled, with expansive rooms and plenty of space.  Details