THE DAVIS ISLANDS NEWSLETTER
Welcome to the May issue of The Islands View newsletter. This month we wanted to thank a group of folks who help keep our Islands community clean as well as announce the ground breaking on the new Islands development. As always, have a great month and we will see you around the Islands.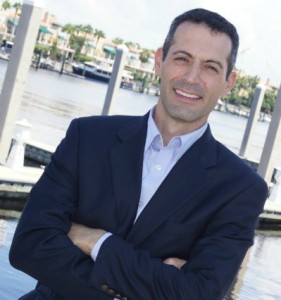 ISLANDS NEWS
"The Islander" – Breaks Ground
As you may have noticed at the corner of Bering Street and Davis Boulevard the old "Cadillac" Apartments have come down, fencing has gone up and ground preparation has begun. "The Islander" condominium of Davis Islands has broken ground! This unique 4 story mid-rise condo will be setting the next phase of prime real estate development on Davis Islands. With only 10 of the 11 units available for sale this will be a limited edition offering. This development is being undertaken by a local developer. Here is a quick video on site as well as a link to the floorplans and amenities/pricing.
Grooming is Back on DI
For all you Islands' Pet Parents, Wag Natural Pet Market will open their Grooming salon once again. Professionally staffed and updated, they are accepting appointments now, to begin grooming on May 8th. To schedule your appointment or request more information just email grooming@wagoftampa.com.
Islands' Cleanup a Success!

Thank you to the wonderful groups and volunteers who offered up their cleaning services on April 22nd.  There were over 80 volunteers who collected over 150 bags of garbage and recycling.  A special thanks to the following groups:
Coca-Cola
University of Tampa
Local Brownie Troop
Individual volunteers (too many to name here!)
Paul and Gaynell Gonzalez (for donating the refreshing Iced tea)
Dan Lavender (who always comes through w/ Dunkin' Donuts & coffee)
And a very special thank you to Tanya and TJ King who are responsible for organizing and coordinating this entire event multiple times each year.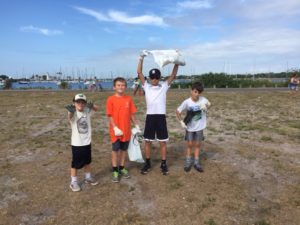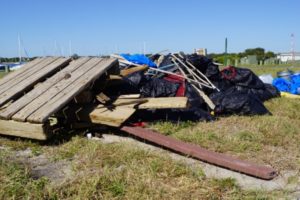 Davis Islands Welcome Packet
If you are new to Davis Islands this month I encourage you to download our updated New Resident Packet.  This will give you great information on the Islands History, Islands Business Directory and Common Contact numbers for our great amenities.

NEXTDOOR.COM – Davis Islands
Are you interested in staying updated on Islands activity, events and safety?  Then I encourage you join over 1,500+ islands residents at Nextdoor.com.  Register for free @ Nextdoor.com/DavisIslands .  Also if you are already a member please invite one other person and remember this is just for Davis Islands residents.
Next Davis Islands Civic Board Meeting

The next meeting of the DI Civic Association will be held Tuesday May 2nd at the Sandra Freedman Tennis Complex, starting at 7:30pm.
DAVIS ISLANDS LAND DEVELOPMENT & ZONING ACTIVITY

We thought it would be helpful to keep residents updated on requests made to the City of Tampa for zoning, variance or design changes for properties on the Islands. Each month the City of Tampa publishes these filings for all City of Tampa residents, it is called the C.A.R.E. S Newsletter. Details on the filings can be found by logging into the City of Tampa Online Portal This months requests are as follows:
Design Exception
DE2-17-28: 573 Suwanne Circle – 1ft reduction on side property offset, new carport
DE2-17-32: 540 Bosphorous Ave – Reduction of rear yard from 20-15 ft for deck
DE2-17-34: 42 Martinique Ave – Garage Extension into 25′ setback
Variance Review Board
VRB-17-66: 11 Formosa Ave – Screen Pool enclosure structure – 5/9/2017 @ 6:30pm
OUR MARKET ACTIVITY

VILLA VENICIA WAY |  DAVIS ISLANDS – COMING SOON
This beautiful 3 story townhome on Davis Islands will be coming to market soon!  If you desire an updated, low maintenance townhome on Davis Islands than this is the property for you.  This property has 2 BD| plus office | 3.5 BA | 2,004 SF | 2 Car Garage.  Call today to find out more.

480 W DAVIS BLVD
  | DAVIS ISLANDS- 
UNDER CONTRACT

484 BOSPHOROUS AVE |  DAVIS ISLANDS – UNDER CONTRACT
This Davis Islands home just hit the market.  This 3 bedroom/ 2 bath home sits on a 16,000+ sq ft lot and has been well matinained, an excellent opportunity to invest in Islands living.
---

CONSIDERING THE SALE OF YOUR ISLANDS HOME?
LEAD THE PACK AND GET TO MARKET FIRST!
call (813) 391-9240 or