THE DAVIS ISLANDS VIEW NEWSLETTER
Welcome to the April Islands View newsletter. I hope everyone is enjoying their spring break or spring in general. This is a fantastic time of the year on the Islands and hope to see you at the kickoff of our Movies in the Park. As always have a great month!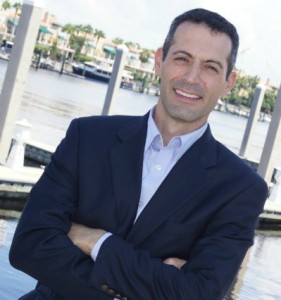 ISLANDS NEWS
Movies in the Park is BACK!

Kick off spring with Davis Islands Movies in the Park. Join us on Friday April 15th for a throwback showing of "The Goonies" Come out for a night under the stars.Where: Sandra Freedman Tennis Complex
When: Friday, April 15th; 7:30pm (or sundown)
FREE, FREE, FREE!
Roy Jenkins Pool Open Year Round!
Have you wished that our community pool would be open year round. The Davis Islands Civic association in coordination with Islands residents are working to make this a reality. If you desire a year round pool feel free to send a quick note of support to our Tampa City Councilman Harry Cohen (CJo.Ford@tampagov.net) The community is working with Councilman Cohen and the Mayor's office to help both raise funds for the necessary heaters, as well as have annual long-term budget support to sustain the pool for year round service. Also, if you are interest in helping on this project please contact the Davis Islands Civic Association at president@dicivic.org.

The next meeting of the DI Civic Association will be held Tuesday April 5th at the Sandra Freedman Tennis Complex, starting at 7pm.
NEXTDOOR.COM – Davis Islands

We are now up to 475 members at Nextdoor.com of Davis Islands. This month's posts had numerous recommendations for a variety of service providers; including plumbers, dentists, chiropractors and more! Additionally, folks were looking to sell a variety of items and there were a few updates on our Neighborhood watch. Thank you to everyone who has already joined and contributed. I encourage you to Register for free @ Nextdoor.com/DavisIslands
New Restaurant Opens in DI Village
Oggi is a new restaurant that has just opened in the Davis Islands village, (old Yomens location). Their food is billed as "Italian Street Food" with a focus on Farm to Table cuisine. The new owners have nicely remodeled the current location and we have already heard positive reviews. Lunch menu or Dinner menu. Welcome to the Davis Islands community!
DAVIS ISLANDS LAND DEVELOPMENT & ZONING ACTIVITY

We thought it would be helpful to keep residents updated on requests made to the City of Tampa for zoning, variance or design changes for properties on the Islands. Each month the City of Tampa publishes these filings for all City of Tampa residents, it is called the C.A.R.E. S Newsletter. Details on the filings can be found by logging into the City of Tampa Online Portal This months requests are as follows:
Design Exception
DE1-16-56: 438 E Davis Blvd – Setback reduction for garage.
DE1-16-61 – 177 Cyprus Ave – Orientation
DE2-15-37 – 40 Adalia Ave – Alternative Fence Design – 5-15-2016 @10:30am
Variance Review
VRB-16-32: 73 Martinique Ave – To reduce rear and side yard setback – 4-12-2016 @ 6:30pm
VRB-16-39: 520 E Davis Blvd – RV Parking – 4-12-2016 @ 6:30pm
VRB-16-45: 563 Luzon Ave – Reduce side yard setback – 4-12-2016 @ 6:30pm
OUR MARKET ACTIVITY

171 BARBADOS AVE | DAVIS ISLANDS – PRICE REDUCED
4 BD | 3 BA | Plus Bonus Room | 2,462 sq ft | $599K
Beautifully updated home with plenty of indoor and outdoor space!. See Details

615 E DAVIS BLVD | DAVIS ISLANDS – UNDER CONTRACT
3 BD | 2 BA | 1,523 sq ft | $439K
This fantastically priced home is rich in space, condition and feel. This is a chance to own a gem of a home – See Details

105 HURON AVE | DAVIS ISLANDS – UNDER CONTRACT
2 BD | 2 BA | 70 x 143 lot | pool | $450,000
This is a fantastic wide and deep lot with a pool. You can build your dream home or remodel/expand the current home (2 bed/2 bath).  See Details

168 E DAVIS BLVD | DAVIS ISLANDS – UNDER CONTRACT
2 BD | 2.5 BA | 1,927 sq ft
Must see townhome on Davis Islands has the location, style and price! A must see so call today. See Details
5 BD | 4.5 BA |  4,443 sq ft
Unique Dutch Provincial style home on one of the most desirable streets on Davis Islands- 
See Details

438 E DAVIS BLVD | DAVIS ISLANDS – SOLD
75 X 100 lot | alley access | $355,000
Value for this property is in the land. See Details