THE DAVIS ISLANDS NEWSLETTER
Greetings and welcome to the April issue
of the Islands View newsletter.
This month there are a few fun events to participate in on the Islands. The First Responders Day at the DI Fire Station is always a special treat for the kids, the resident's social this month is in a beautiful location and there is a great opportunity to clean up our Islands.
As Spring gets into full bloom, I encourage you to get out and meet your neighbors and fellow Islanders. We are a great community with a ton of amenities; at the same time, it is really the people that make our home so special.
Have a great month and I hope to see you around the Islands!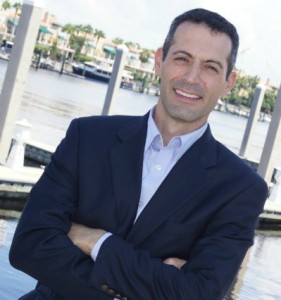 ISLANDS NEWS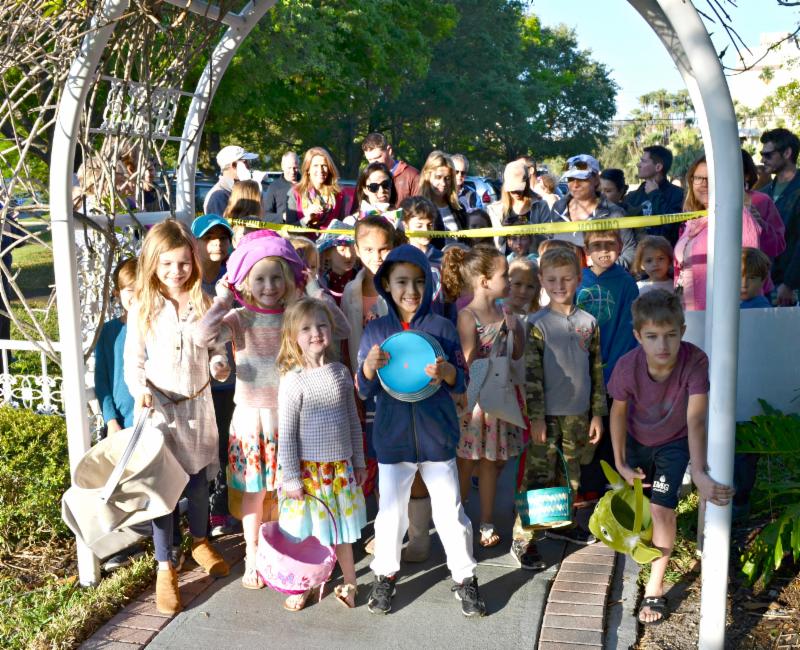 Annual Egg Hunt on Davis Islands
iOn March 24th, eighty children gathered at the Davis Islands Garden Club to hunt over 2,000 eggs!
This annual event has become a huge hit on the Islands with each year growing larger.  The event was hosted by the Davis Islands Civic Association with the Davis Islands Garden Club offering their wonderful waterfront location for the event.
Keep up to date on the DI Civic Association on their
facebook page
!
April Islands Events
April 19th (6:30pm) Resident's Social – The next resident's social will be held at the Davis Islands Yacht Club.  This is a great event for Islands Residents to meet each other as well as their Civic Association board members. And if you haven't been to our yacht club, the view is a must see.
April 28th (11am-1pm): First Responder's Appreciation Day at the DI Fire station.  This is a wonderful event for Islands residents especially their children to meet our first responders and even take a tour of a fire truck.
April 28th (9am-12pm) Great American Cleanup: Join your neighbors as we clean up the Islands. Meet in the parking lot between the dog parks on DI and by the boat ramp. Registration begins at 8am and the event runs through noon. Clean up the green spaces on DI and the coastal areas. There is usually plenty of coffee and donuts for the volunteers! Thanks to Tanya, TJ and Eli King for leading this effort year after year!
Thursday Night Races
– each Thursday the Davis Islands Yacht Club has sailing races from now until October 18th.  The wonderful thing about this weekly activity is that NonMembers are encouraged to come and participate.  This is a great way to learn more about sailing and actually get your feet wet.  For more information visit
DIYC.com

Book of the Month

As you probably can guess by now I enjoy reading books that improve myself professionally, personally and spiritually.  Included in this list are autobiographies of people that have reached the pinnacle of success in whatever they desire to accomplish.  This month I focused on "Richard Branson Losing My Virginity". While the title of this book might raise an eyebrow, the content is anything but.  The stories that Branson shares regarding his personal and professional challenges/successes are both entertaining and motivating.  From his hot air ballon flights around the world, to the creation of the Virgin Company.  His first hand accounts give you real insight into the personality, mind and determination of a successful entrepreneur who did it his way.
Davis Islands Welcome Packet
If you are new to Davis Islands this month I encourage you to download our updated New Resident Packet.  This will give you great information on the Islands History, Islands Business Directory and Common Contact numbers for our great amenities.

NEXTDOOR.COM – Davis Islands
Are you interested in staying updated on Islands activity, events and safety?  Then I encourage you join over 2,256 islands residents at Nextdoor.com.  Register for free @ Nextdoor.com/DavisIslands  Also if you are already a member please invite one other person and remember this is just for Davis Islands residents.

Next Davis Islands Civic Board Meeting   
The next meeting of the DI Civic Association will be held Tuesday April 3rd at the Sandra Freedman Tennis Complex, starting at 7pm.
DAVIS ISLANDS LAND DEVELOPMENT & ZONING ACTIVITY

We thought it would be helpful to keep residents updated on requests made to the City of Tampa for zoning, variance or design changes for properties on the Islands. Each month the City of Tampa publishes these filings for all City of Tampa residents, it is called the C.A.R.E. S Newsletter. Details on the filings can be found by logging into the City of Tampa Online Portal This months requests are as follows:
Design Exceptions
DE 2-18-27:  596 Riviera Dr – Requesting additional 10% for total building height
DE 2-18-30:  631 Bosphorous Ave – Reduce front & side yard setbacks
OUR MARKET ACTIVITY
This residence was designed and built by luxury Islands builder Homeworks and the home has EVERYTHING you should expect in a luxury home. This property has 4 Beds, 3.5 Baths, 2,900+ sq ft, 2 Car Garage and a Pool.  
Click
  for more details
Live the urban lifestyle in this New Orleans inspired 2 Bed/ 2 Bath Davis Islands Condo.  With granite counter tops, wood cabinets and one block from the DI Village this is an excellent opportunity for Islands Living.  
Click
  for more details
Single Family Home, Pool, 4 Bed, 2.5 Baths, 2080 Sq Ft
Two story townhome with waterviews, 2 bed, 2.5 bath, 2 car garage, 1,264 sq ft.

726 S DAVIS BLVD
 | DAVIS ISLANDS-  
SOLD
The perfect blend of style, space and location is offered in this fantastic updated Davis Islands residence.  This home has 3 bedrooms/ 2 baths / 2 car garage and completely renovated.  For a walking tour 
click