THE DAVIS ISLANDS NEWSLETTER
Happy New Year and welcome to the January issue of the Islands View newsletter. This month means the kick off of all things Gasparilla beginning with the kids on January 20.
January can also mean trying something different, establishing a new tradition or setting goals. I have outlined a few fun things to do right here on Davis Islands to get the most out of our community.
See you around the Islands!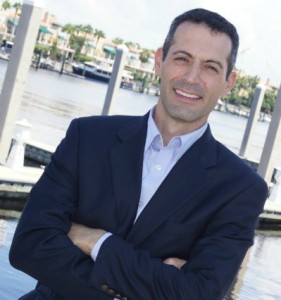 ISLANDS NEWS
How to Experience Islands Living in 2018!
As Islands residents we can sometimes forget about all the great amenities we have at our fingertips.  In fact I would venture to say that we have more amenities than any other neighborhood in the City of Tampa.  To this end, I compiled a list of things you can do this year:
Take a Walk or jog on the 1.3 mile Davis Islands trail.
Take a Dip in the Roy Jenkins Community Pool that is now heated and open year round.
Play a Game, set or match at the Sandra Freedman Tennis Complex's clay courts.
Take Fido for a swim or run at the Davis Islands Dog Parks.
Launch your Boat or kayak at the Davis Islands Public Boat Ramp.
Picnic and Play at Seaplane Basin or the Thumbprint on the South Part of the Islands
The Plane the Plane watch the plains take off and land from Peter O Knight air port.
Ride the "Tour de Islands" i.e. join one of the many road bike groups that cycle week.
Rent a Bike from "Coast" bike share and ride from the Islands to Downtown.
Take the Pirate Taxi Boat from Channel Dr. (near the ball fields)
Take in a Little League baseball or softball game at the Bayshore Little League fields on Columbia Dr.
Find a Special spot around the Islands to take in a little fishing.
Gasparilla 2018

The new year means Gasparilla!  Below are the dates of the various Gasparilla events for January as well as the "No Parking" map for
Davis Islands.
Book of the Month

Book of the Month
This past month I had the chance to read a great autobiography from the legendary college basketball coach John Wooden 
"Wooden on Leadership"
Wooden holds the record for most NCAA basketball championships at 10 in 12 years.  That being said after reading this book it seems the most important thing to Wooden was the development of leaders both on and off the court rather than the championships.
Over his coaching tenure, he developed a pyramid of success that he utilized with all his teams. This pyramid can also be used in business and personal life.
Great book about a solid individual.  I am always seeking new books to read so if you have a favorite let me know!
Click pyramid for details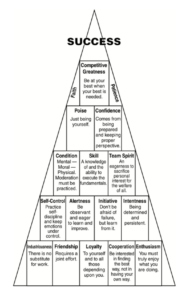 Davis Islands Welcome Packet
If you are new to Davis Islands this month I encourage you to download our updated New Resident Packet.  This will give you great information on the Islands History, Islands Business Directory and Common Contact numbers for our great amenities.

NEXTDOOR.COM – Davis Islands
Are you interested in staying updated on Islands activity, events and safety?  Then I encourage you join over 2,150 islands residents at Nextdoor.com.  Register for free @ Nextdoor.com/DavisIslands  Also if you are already a member please invite one other person and remember this is just for Davis Islands residents.
DAVIS ISLANDS LAND DEVELOPMENT & ZONING ACTIVITY

We thought it would be helpful to keep residents updated on requests made to the City of Tampa for zoning, variance or design changes for properties on the Islands. Each month the City of Tampa publishes these filings for all City of Tampa residents, it is called the C.A.R.E. S Newsletter. Details on the filings can be found by logging into the City of Tampa Online Portal This months requests are as follows:
OUR MARKET ACTIVITY

726 S DAVIS BLVD
 | DAVIS ISLANDS-  
AVAILABLE
The perfect blend of style, space and location is offered in this fantastic updated Davis Islands residence.  This home has 3 bedrooms/ 2 baths / 2 car garage and completely renovated.  For a walking tour 
click

7208 DANUBE AVE # 102
 | DAVIS ISLANDS-  
COMING SOON
Live the urban lifestyle in this New Orleans inspired 2 Bed/ 2 Bath Davis Islands Condo.  With granite counter tops, wood cabinets and one block from the DI Village this is an excellent opportunity for Islands Living.  
Click
  for more details

Opportunity to build TWO single-family dream homes on the waterfront community of Davis Islands.  This double lot has 100 feet of frontage with an RS-50 zoning designation.  For more information
click