THE DAVIS ISLANDS NEWSLETTER
Welcome to the December issue of the Islands View newsletter. This month there are plenty of holiday activities occurring on the Islands as well as the exciting news of Davis Islands being the first Golf Cart legal community in the City. Have a wonderful holiday season and we will see you around the Islands.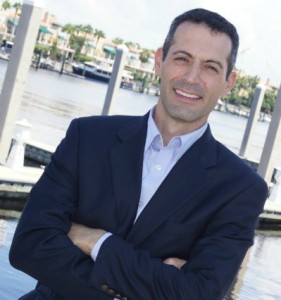 ISLANDS NEWS
Angel Giving Tree for Animals
Wag Natural Pet Market's annual "Angel Giving Tree" is accepting your pet food, blankets and leash/collar donations to benefit the Humane Society of Tampa Bay. Drop by the store anytime before December 14th with your donations.
Golf Carts Approved
As you have probably heard Davis Islands is now a golf cart approved community. We are the testing ground for other neighborhoods in the City and want to set a great example! Click to review the ordinance and understand the requirements DI Golf Cart Ordinance.
17th Annual Davis Islands Toy Drive
Join your neighbors on December 11th for the 16th Annual Davis Islands Toy Drive. This yearly event is a great way to give to children that need something special this holiday season, as well as an opportunity to meet your neighbors. For more information on the Santa Stop closest to you visit DI Toy Drive on facebook.
DI Golf Cart Parade
Now that golf carts have been approved for Davis Islands streets you can join your fellow residents in this great annual activity. Save the date for Sunday December 17th. Details to follow but if similar to last year it will start at 5pm at the Riviera bridge (intersection of Lucerne and Riviera) Dress your cart up as much as you want, some years it gets pretty extravagant! You can also follow the facebook page here for updates.
Book of the Month

This past month a special book came across my desk, while it is a short read it is inspiring. "Make Your Bed Little Things That Can Change Your Life..and Maybe the World" written by Admiral William H McRaven (Retired). Admiral McRaven combines his personal experiences as a Navy Seal and US Naval Commander with pragmatic thoughts on how to improve yourself with just small changes. In fact this book was inspired by a commencement address he gave at the University of Texas in 2014. Click to see this commencement address. I think this is a great book, in particular for our kids to read as they are going into high-school. I am always seeking new books to read so if you have a favorite let me know!
S.W.E.E.P. – Davis Islands
The Annual City of Tampa Solid Waste Enhanced Environmental Program (S.W.E.E.P) which was delayed from the Hurricane is back on schedule. Davis Islands collection is scheduled for December 18th. For collection details visit the City's S.W.E.E.P. website page here.
Davis Islands Welcome Packet
If you are new to Davis Islands this month I encourage you to download our updated New Resident Packet.  This will give you great information on the Islands History, Islands Business Directory and Common Contact numbers for our great amenities.

NEXTDOOR.COM – Davis Islands
Are you interested in staying updated on Islands activity, events and safety?  Then I encourage you join over 2,098 islands residents at Nextdoor.com.  Register for free @ Nextdoor.com/DavisIslands  Also if you are already a member please invite one other person and remember this is just for Davis Islands residents.
DAVIS ISLANDS LAND DEVELOPMENT & ZONING ACTIVITY

We thought it would be helpful to keep residents updated on requests made to the City of Tampa for zoning, variance or design changes for properties on the Islands. Each month the City of Tampa publishes these filings for all City of Tampa residents, it is called the C.A.R.E. S Newsletter. Details on the filings can be found by logging into the City of Tampa Online Portal This months requests are as follows:
OUR MARKET ACTIVITY

726 S DAVIS BLVD
 | DAVIS ISLANDS-  
JUST LISTED
The perfect blend of style, space and location is offered in this fantastic updated Davis Islands residence.  This home has 3 bedrooms/ 2 baths / 2 car garage and completely renovated.  For a walking tour 
click
Fantastic mid-century modern home on Davis Islands.  This home has 3 bedrooms/ 2 baths, updated and on a deep lot.  For a walking tour 
click

Opportunity to build TWO single-family dream homes on the waterfront community of Davis Islands.  This double lot has 100 feet of frontage with an RS-50 zoning designation.  For more information
click