THE DAVIS ISLANDS VIEW NEWSLETTER
Welcome to the January issue of the Islands View newsletter and HAPPY NEW YEAR! This past year has flown by, and I for one am excited about 2017. One of my goals this year is to stay even more interconnected with the Islands community, to this end I encourage you to submit to me any ideas or issues you think should be addressed in our community. I will work to connect these to the rest of the Islands, as well as with the best individuals both locally and at the City of Tampa who can potentially handle them. As always have a great month and we will see you around the Islands.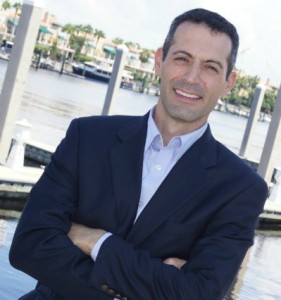 ISLANDS NEWS
Gasparilla 2017
With the new year upon us, now starts the Gasparilla season.  Below are the dates of the various Gasparilla events for January as well as the "No Parking" map for  Davis Islands.
Tampa Christmas Tree Collection
The City of Tampa Solid Waster department will continue Christmas tree collection until January 6th.  Residents are asked to remove all decorations and lights, cut tree limbs to four feet lengths, bundle, and place curbside on their regularly scheduled yard waste collection day.

Each year a variety of organizations and individuals host events each month on the Islands.  The specific dates are still in the planning staged however here is a rundown of the events that generally occur by month
   March
Great American Cleanup – Davis Islands
Eggstravaganza Egg Hunt
April
Movies in the Park
June
Pool Party and Ice Cream Social
Coastal Cleanup – Davis Islands
October
Halloween in the Village
November
Davis Islands Civic Association Annual Meeting
December
Davis Islands Toy Drive
Lighted Golf Cart Parade
Lighted Boat Parades
Davis Islands Welcome Packet
If you are new to Davis Islands this month I encourage you to download our New Resident Packet.  This will give you great information on the Islands History, Islands Business Directory and Common Contact numbers for our great amenities.
NEXTDOOR.COM – Davis Islands
Ever since we crossed the 1,000 member mark our Nextdoor.com Davis Islands site is growing by leaps and bounds.  We are now over 1,200 in less than a month.  I highly encourage you to Register for free @ Nextdoor.com/DavisIslands to stay updated on our Islands community.  Also if you are already a member please invite one other person and remember this is just for Davis Islands residents.
Next Davis Islands Civic Board Meeting

The next meeting of the DI Civic Association will be held Tuesday January 3rd at the Sandra Freedman Tennis Complex, starting at 7pm.
DAVIS ISLANDS LAND DEVELOPMENT & ZONING ACTIVITY

We thought it would be helpful to keep residents updated on requests made to the City of Tampa for zoning, variance or design changes for properties on the Islands. Each month the City of Tampa publishes these filings for all City of Tampa residents, it is called the C.A.R.E. S Newsletter. Details on the filings can be found by logging into the City of Tampa Online Portal This months requests are as follows:
Design Exception
DE2-16-72: 198 Blanca Ave – Increase Building Height – 1/26/2017; 10:30am
Variance Review Board
VRB-17-22: 58 Bahama Circle – Increased Fence Height – 1/10/2017; 6:30pm
VRB-17-01: 238 E Davis Blvd – Reduce Front Yard Setback – 1/10/2017; 6:30pm
OUR MARKET ACTIVITY

6 CAYUGA AVE |  DAVIS ISLANDS – SOLD (in only 3 days)
Spectacular Davis Islands waterview home at a fantastic price!  4 large bedrooms, 4 full en suite baths, private office, oversized 2 car garage with workshop , large saltwater heated pool plus located on a large corner lot. Click for more PICS +VIDEO

157 BALTIC CIRCLE |  DAVIS ISLANDS – UNDER CONTRACT
Prime lot on Davis Islands.  This lot is 145 ft deep and surrounded by beautiful homes.  Excellent opportunity to build new, utilize as a rental or renovate/expand.

106 ADALIA AVE | DAVIS ISLANDS – AVAILABLE
Waterfront – Deep water canal | 75 X 120 lot
Quite possible the most ideal waterfront lot on Davis Islands available for sale –