THE DAVIS ISLANDS NEWSLETTER
Welcome to the September issue of The Islands View newsletter. Well the kids are back in school and while the whether is still hot, fall is actually right around the corner.  Take a look at a few of the event and activities scheduled for the coming months on the Islands, and in particular try to attend one of the City of Tampa's budget workshops, where property tax increased will be discussed.  Have a great month and we will see you around the Islands.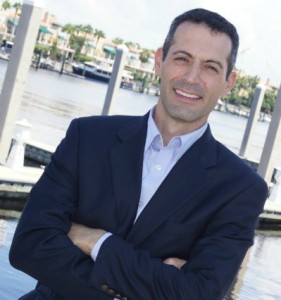 ISLANDS NEWS
Cars and Coffee
Join the duPont Registry on Saturday September 17th at our own Peter O. Knight Airport for their "Cars and Coffee"  Event from 7am to 12pm. Admission is FREE for spectators/participants and is a wonderful opportunity to see classic cars and vintage planes.  Additionally, there will be stunt planes and a fighter jet!  In the past this event has brought out great crowds!
Bayshore Little League Registration Extended

The Fall 2017 registration for Bayshore Little League has been extended until September 4th.  Now is a fantastic opportunity to take advantage of the extended deadline and register your child for the Fall season.  Whether they are just starting out or have been playing for awhile, Bayshore Little League is a great organization providing athletic opportunities for our children, and its located right here on Davis Islands!
Property Tax Increase Meeting

The next public hearings on the proposed FY 2018 budget and property tax rate increase will be held at Old City Hall 315 E Kennedy Blvd
Sept 13th – 5pm
                                    Sept 26th – 5pm
                                    The details of the entire budget can be downloaded on the City's website 
here
Movies in the Park
Movies in the Park is back!  Mark your calendars now for October 21st, starting at 7pm at the Sandra Freedman Tennis Complex.  As always this is a FREE, FUN & FAMILY event hosted by the Davis Islands Civic Association.
Davis Islands Welcome Packet
If you are new to Davis Islands this month I encourage you to download our updated New Resident Packet.  This will give you great information on the Islands History, Islands Business Directory and Common Contact numbers for our great amenities.

NEXTDOOR.COM – Davis Islands
Are you interested in staying updated on Islands activity, events and safety?  Then I encourage you join over 1,870+ islands residents at Nextdoor.com.  Register for free @ Nextdoor.com/DavisIslands  Also if you are already a member please invite one other person and remember this is just for Davis Islands residents.
Next Davis Islands Civic Board Meeting

The next meeting of the DI Civic Association will be held Tuesday September 5th at the Sandra Freedman Tennis Complex, starting at 7:30pm.
DAVIS ISLANDS LAND DEVELOPMENT & ZONING ACTIVITY

We thought it would be helpful to keep residents updated on requests made to the City of Tampa for zoning, variance or design changes for properties on the Islands. Each month the City of Tampa publishes these filings for all City of Tampa residents, it is called the C.A.R.E. S Newsletter. Details on the filings can be found by logging into the City of Tampa Online Portal This months requests are as follows:
Design Exception
DE2-17-57: 514 Suwanne Circle – Height Increase
Variance Review Board
VRB-17-01: 238 E Davis Blvd – Reduce Setback – 9/12/2017 @6:30pm
VRB-17-109: 310 Blanca Lane – Increase Fence Height – 9/12/2017 @6:30pm
OUR MARKET ACTIVITY

481 SEVERN AVE
  | DAVIS ISLANDS-  
SOLD
Build your Islands Dream home on this oversized lot with 95 feet of frontage and depth of 126 feet . The size and future building potential of this lot is unparalleled to existing land on the market.  For more information
click

Opportunity to build TWO single-family dream homes on the waterfront community of Davis Islands.  This double lot has 100 feet of frontage with an RS-50 zoning designation.  For more information
click

484 BOSPHOROUS AVE |  DAVIS ISLANDS – UNDER CONTRACT
This Davis Islands home just hit the market.  This 3 bedroom/ 2 bath home sits on a 16,000+ sq ft lot and has been well matinained, an excellent opportunity to invest in Islands living.
---
CONSIDERING THE SALE OF YOUR ISLANDS HOME?
GET TO MARKET FIRST WHILE PRICES ARE STRONG!
call (813) 391-9240 or