THE DAVIS ISLANDS NEWSLETTER
Greetings and welcome to the February issue of the Islands View newsletter. Love is in the air this month as well as the continuation of Gasparilla activities.
February is the perfect time to try a new restaurant or DI hot spot. Remember to make your reservation soon if you plan to indulge for Valentine's Day!
We have highlighted a few Islands locales that you might want to try this month!
See you around the Islands!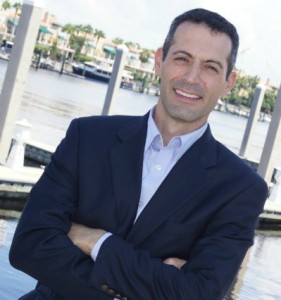 ISLANDS NEWS
Valentine's Day on Davis Islands

The day to celebrate love is quickly approaching and whether you are single, married, dating or have a menagerie of kids and pets, there is something for everyone on this special day.
Treat yourself or someone else and enjoy February 14! We contacted local DI businesses to find out if they were doing something special for Valentine's Day this year. The following businesses have something unique to offer:
Gasparilla 2018
Gasparilla seems to have gone off without a hitch…or should I say without a major hitch! In fact, according to Tampa PD the 
arrest numbers were low
!
Our islands were a buzz with invasion parties and boat watchers.  I have heard from a few restaurant owners and they were packed too.
If you are interested in cleaning up beads from our waterways and surrounding green spaces, learn about 
Green Gasparilla!
Book of the Month

Each January I like to start the year reading one of my favorite books "Think and Grow Rich" by Napoleon Hill.  I am sure you have either heard or read this book at some time in your life and for me it is one of the original sources for which ALL success books originated.  The essence of this book truly brings to life the reality of how humans can achieve greatness and success in whatever they truly desire.
If you have never read this book or it has been years since you have read it, I encourage you to acquire a copy.  Within the first chapter you will not only feel reinvigorated to accomplishing your goals, but most importantly reprogram how you might think about success and achievement.
Davis Islands Welcome Packet
If you are new to Davis Islands this month I encourage you to download our updated New Resident Packet.  This will give you great information on the Islands History, Islands Business Directory and Common Contact numbers for our great amenities.

NEXTDOOR.COM – Davis Islands
Are you interested in staying updated on Islands activity, events and safety?  Then I encourage you join over 2,194 islands residents at Nextdoor.com.  Register for free @ Nextdoor.com/DavisIslands  Also if you are already a member please invite one other person and remember this is just for Davis Islands residents.
DAVIS ISLANDS LAND DEVELOPMENT & ZONING ACTIVITY

We thought it would be helpful to keep residents updated on requests made to the City of Tampa for zoning, variance or design changes for properties on the Islands. Each month the City of Tampa publishes these filings for all City of Tampa residents, it is called the C.A.R.E. S Newsletter. Details on the filings can be found by logging into the City of Tampa Online Portal This months requests are as follows:
DESIGN EXPECTIONS:
DE2-18-17: 174 Baltic Circle – Reduce Setback – no hearing
OUR MARKET ACTIVITY

726 S DAVIS BLVD
 | DAVIS ISLANDS-  
PRICE RESET
The perfect blend of style, space and location is offered in this fantastic updated Davis Islands residence.  This home has 3 bedrooms/ 2 baths / 2 car garage and completely renovated.  For a walking tour 
click

7208 DANUBE AVE # 102
 | DAVIS ISLANDS-  
JUST LISTED
Live the urban lifestyle in this New Orleans inspired 2 Bed/ 2 Bath Davis Islands Condo.  With granite counter tops, wood cabinets and one block from the DI Village this is an excellent opportunity for Islands Living.  
Click
  for more details