THE DAVIS ISLANDS NEWSLETTER
Welcome to the November issue of the Islands View newsletter. This month we have the Davis Islands Civic Association's annual meeting, photos from our "Halloween in the Village" and a new Book of the Month section. As always have a great month and we will see you around the Islands.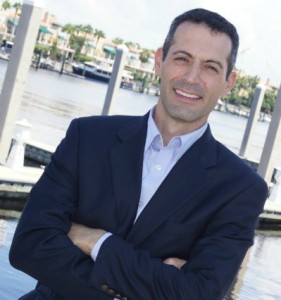 ISLANDS NEWS
DI Civic Association Annual Meeting
All Davis Islands residents are invited to attend the Davis Islands Civic Association's Annual Meeting on November 14th starting at 6:30pm (DI Garden Club). As in years past this is an opportunity to learn about next year's activities, events and initiatives. Also it is a great chance to socialize with fellow neighbors.
Fantastic Halloween in the Village Turnout 2017!
This years Halloween in the Village was a huge success, with more families and dogs than ever before.
First, a big shout out to Jenn Fadal of Wag Natural Pet Market for creating and organizing this event each year.  This was the 8th Annual event and the number of participants continue to increase.
Second, a special thank you to PROforma or all of the fantastic goody bags with so much swag.  Five-hundred goody bags were passed out with tons of toys and treats for the kids. And thank you to Fountain Mediterranean who graciously welcomes all kids, parents and dogs to take over their stage and patio that day.
Third, this event would not have been possible without the continued sponsorship of Islands and off-Islands businesses.
2017 Halloween in the Village Sponsors 
| | |
| --- | --- |
| ProForma | Fountain Mediterranean |
| Wag Natural Pet Market | Studio Cabello |
| Farrell's on the Island | Davis Islands Civic Association |
| DI Coffee Bar | Molly Malone's |
| Majesty Title | Hudson Manor |
| South Tampa Fellowship | Cristan Fadal – Century 21 Fisher & Associates |
| Davis Islands Animal Clinic | Margaritas |
| The Anchor Bar | Davis Islands Beauty Salon |
| Parties with Character | Davis Islands Pharmacy |
Here is a sample of 
pictures
 from the event, enjoy!
Book of the Month

As a young child and teenager I did not like to read and would avoid at all costs.  That has changed as I became an adult and now have a child of my own.  Each month I work to read 2 to 3 books and I thought it would be fun to pass what is on my bookself or in most cases my iPad.  This past month's book is "
Relentless: From Good to Great to Unstoppable"
 written by Tim Grover.  Tim is the training and conditioning coach for basketball greats like Michael Jordan, Dwayne Wade and Kobe Bryant.  This book really captures the essence of what is necessary to truly be at an elite level in anything you do and in particular the mental attitude.  It is a quick read and many of his example with his professional athletes are entertaining.
I am always seeking new books to read so if you have a favorite let me know!
Davis Islands Welcome Packet
If you are new to Davis Islands this month I encourage you to download our updated New Resident Packet.  This will give you great information on the Islands History, Islands Business Directory and Common Contact numbers for our great amenities.

NEXTDOOR.COM – Davis Islands
Are you interested in staying updated on Islands activity, events and safety?  Then I encourage you join over 2,077+ islands residents at Nextdoor.com.  Register for free @ Nextdoor.com/DavisIslands  Also if you are already a member please invite one other person and remember this is just for Davis Islands residents.
DAVIS ISLANDS LAND DEVELOPMENT & ZONING ACTIVITY

We thought it would be helpful to keep residents updated on requests made to the City of Tampa for zoning, variance or design changes for properties on the Islands. Each month the City of Tampa publishes these filings for all City of Tampa residents, it is called the C.A.R.E. S Newsletter. Details on the filings can be found by logging into the City of Tampa Online Portal This months requests are as follows:
Design Exception
DE2-17-62: 695 Geneva Ave – Reduce Rear Yard Setback
DE2-17-64: 207 W Davis Blvd – Reduce Front Yard Setback
DE2-17-68: 124 Baltic Circle – Reduce Setbacks
DE2-17-73: 626 Marmora Ave – Reduce Front Yard Setback
Rezoning
REZ-17-81: 40 Bering St & 90 Columbia Dr – RS60 to RS50 to RM24
VRB-17-109: 310 Blanca Lane – Exceed Wall Height Requirements – 10/10/2017 @6:30pm
VRB-17-118: 22 Adalia Ave – Generator Exception Process – 10/10/2017 @6:30pm
VRB-17-123: 695 Geneva Pl – Setback Redution – 10/10/2017@6:30pm
DAVIS ISLANDS MARKET SNAPSHOT (OCTOBER 2017)
OUR MARKET ACTIVITY
Fantastic mid-century modern home on Davis Islands.  This home has 3 bedrooms/ 2 baths, updated and on a deep lot.  For a walking tour 
click

Opportunity to build TWO single-family dream homes on the waterfront community of Davis Islands.  This double lot has 100 feet of frontage with an RS-50 zoning designation.  For more information
click